The 12 Week Transformation – Available Now !!!
Sale Page: promos.tradeempowered.com
Value:$3,997
You just pay: $64

---
This item Includes:
The 12 Week Transformation membership website contains over 35 detailed training videos and new content is being added every week.
You never lose access to the membership site and all of the training is downloadable so you can work through the content at your own pace and it is always there for you to go back and review
3 Months Live Trading Room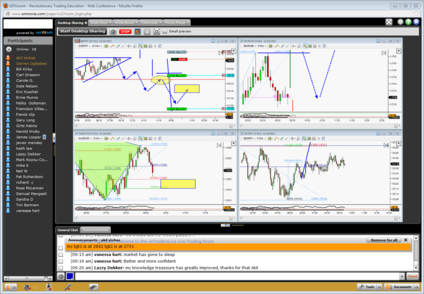 Let's face it…trading can be a lonely business. If you're lucky you may know one or two other people in this business, but chances are you're going it alone.
A live trading room should be more than just a place where you can see real-time market analysis and witness live trade calls. When done correctly, a live trading room should illustrate a model of success.
In trading, a model of success is more than just a profitable system or strategy. It encompasses every aspect of a trader's life, from a daily routine that sets the stage for peak performance, to rock-solid discipline and mental stamina to persevere when times get tough.
Akil Stokes and Jason Graystone are master technicians of the currency market. In the live trading room you'll see a variety of different trading strategies from counter-trend to trend trading, as well as advanced pattern trading. Your enrollment entitles you to pick ONE of the two rooms to have access to for the next three months.
The NY Live Room with Akil is open Tues-Friday from 8am-11am Eastern US Time
The UK Live Room with Graystone is open Tues-Friday from 8am-11am Local UK Time
Each day Akil and Graystone will show you how to employ both the trend and counter-trend strategies you learn in the 12 Week Transformation in a real time trading environment. Their track record speaks for itself.
3 Months Syndicate Program
In the Syndicate program you get acces to:
Daily live broadcasts with Jason where he shares his analysis and explains the trades he his involved in for the day.

Weekly video updates from Akil where he explains his thought process behind the trades he took for the week.

Live trade alerts from Jason & Akil, delivered straight to your desktop through our proprietary trade floor software.

Syndicate members only dashboard that contains economic new calendar, live charts, training videos, and a private forum where you can interact with other traders.
The Syndicate program is like having your own personal international trading group.
Every Monday at 7am Central US Time Akil will be holding a live Q&A session reserved strictly for 12 Week Transformation students.
These sessions provide traders with a unique opportunity to work with Akil and get feedback on the skills you're learning in the program.
If there's a certain topic you're struggling with or something you would like to learn more about, simply contact Akil and he will work it into the next Q&A session.
No question will go unanswered and all of the sessions are recorded and made available for download.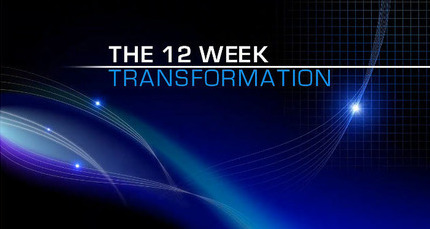 We know from our study of technical analysis that support and resistance areas are key places to look for high probability trade set ups.
At TradeEmpowered we developed a proprietary support and resistance indicator to give structure traders a competitive advantage in the market by allowing them to see support and resistance levels from different time frames on the same chart.
With an indicator like this at your disposal the trading opportunities are virtually limitless, and you'll learn several strategies in the 12 Week Transformation for trading these levels.
Proof of item: Please kindly contact us if you need proof of item