Barry Burns – CANDLESTICK PATTERNS MADE SIMPLE – Available Now !!!
Sale Page: topdogtrading.com
Value:$96,00
You just pay: $18

---
This item Includes:
This product will available in 2-3 weeks later after you pay.
LEARN HOW TO TRADE PRICE ACTION BAR-BY-BAR
2 COURSE LEVELS AVAILABLE: BASIC AND ADVANCED
BASIC COURSE:
CANDLESTICK PATTERNS MADE SIMPLE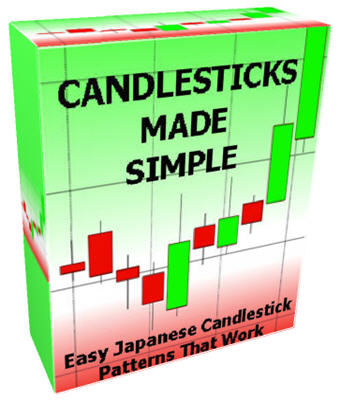 MATERIAL I'VE NEVER TAUGHT ANYWHERE BEFORE!
Japanese Candlesticks are so popular and used by so many traders that most every charting program includes the option to use Candlesticks.
Yet most traders don't know how to use them tools effectively (meaning "profitably").
There are multitudes of Candlestick Patterns with esoteric names and it can be very challenging to memorize them all. But the good news is you don't have to!
Behind the flowery names and their Asian mysteries, Candlestick Patterns are actually very logical.
In this course I simplify Candlesticks for you by teaching you the LOGIC behind the patterns. When you understand that, you don't have to learn all the various configurations by rote memory. You will be able to look at any Candlestick, see the logic behind it, and immediately know what it means!
Most importantly, you will learn exactly HOW to use them to reap big rewards.
Go beyond the theory (and the hype) to the practical reality of what actually works in the real world of professional trading with Candlestick charts.
HINT: The markets have changed tremendously in the last 10, 20, 50 years. A lot of what worked in the past, doesn't work in today's modern market with it's tight spreads, increased volume, expanding access to retail traders and high frequency trading. This course demonstrates what works in TODAY'S MARKET!
IN THIS COURSE YOU WILL LEARN:
The market sentiment revealed in Candlestick formations.

How to use Candlesticks for:

Day Trading

Swing Trading

Investing

The best, most meaningful, and highest probability Candlestick patterns.

How long you can expect a Candlestick formation to influence a chart.

The most significant 1-bar, 2-bar, 3-bar and multi-bar Candlestick patterns.

How Candlesticks fit into a complete trading methodology, and how they relate to the "5 Energies" I teach.

The best Continuation Patterns.

The best Reversal Patterns.

The best Trade Entry Patterns.

The best Trade Exit Patterns.

How to use Candlesticks with Fibonacci Levels.

How to avoid "fake" or "false" signals.

The significance of the wick (shadow) on the Candlestick Bar.

How to read a Candlestick chart bar-by-bar.

How to determine when Candlesticks are breaking support/resistance.

How to use Candlesticks on multiple time frames.

How to use Candlesticks on:

The best chart time intervals for using Candlesticks.

How to use Candlesticks to enter and exit trades.

How to use Candlesticks in trending markets and in choppy markets (yes, they work for both!).
Who is this course for?
Pretty much everyone (Candlesticks are universal in their application once you learn how to use them correctly).

Day Traders

Swing Traders.

Investors.

Forex Traders.

Futures Traders.

Stock Traders.

Commodities Traders.

Beginning Traders.

If you are an Intermediate or Advanced Trader, I recommend you get the Advanced Price Patterns Course BELOW which also includes this Candlesticks course.

This course will benefit you whether you have taken my other courses or not.

This course is not a complete trading methodology, but will teach you how to incorporate Candlesticks into your current trading method (whether you use mine or your own).  
EMAIL SUPPORT
Have questions? I have answers!
Go through the entire course, including the FAQ section.  Then if you have any questions on the material that isn't covered in the course, please send me an email and I'll personally answer your questions!
COURSE MATERIALS AVAILABLE 24/7
Immediately after your order is placed, you'll be able to register for the Members Section of our web site where you can access the course materials any time day or night.
After you order, check your email for the confirmation letter and you'll get instant access!
This Course Gives you:
12 unique videos:

What Candlestick patterns work in today's modern markets.

Which patterns work for day trading and why you can't rely on old Candlestick "statistics."

The best Candlestick patterns for entering a new trade.

How to easily avoid the "fake" Candlestick signals that amateurs foolishly chase.

Examples using eminis, stocks, Forex, minute-increment charts of various durations, tick charts, daily charts.

How to use Candlesticks with Fibonacci and all Support/Resistance levels.

Which chart intervals are the best to use with Candlesticks.

The simple and easy way to read any Candlestick bar without memorizing the entire encyclopedia of patterns.

How to confidently read a chart bar-by-bar and know exactly what is happening between the buyers and the sellers at every moment on the chart.

Which Candlestick patterns are the highest probability ones for you to trade and make money (the practical stuff!).

… and a lot, lot more!

Access to the Members Section.

Regularly updated FAQ section.

Complete Course Outline in PDF format.

Follow-up Email Support to answer your questions.
Barry Burns, CANDLESTICK PATTERNS MADE SIMPLE, Download CANDLESTICK PATTERNS MADE SIMPLE, Free CANDLESTICK PATTERNS MADE SIMPLE, CANDLESTICK PATTERNS MADE SIMPLE Torrent, CANDLESTICK PATTERNS MADE SIMPLE Review, CANDLESTICK PATTERNS MADE SIMPLE Groupbuy.
Proof of item: Please kindly contact us if you need proof of item